How to find outdoor cafe furniture? what material of furniture is best choosing? Let Tuwell give you a suggestion.
Nearly 100% of your customers love sitting outside and enjoy the sun while sipping on their coffees. Having a nice outdoor area is a huge selling point - don't hesitate spending time and money to make it as awesome as possible!Tuwell furniture is an outdoor furniture factory.
With the summer fast approaching you might be considering revamping your cafe to attract passing trade, and if you happen to be in a tourist spot, then you should be seeing a huge increase in footfall. One of the best ways to attract new customers and passing trade is by having an inviting outdoor space that entices people to pull up a seat to take the weight off their feet, and to cool down with a glass of something long and cold.
If you're lucky enough to have outdoor pavement space or a terrace area then you really should be making the most of it with attractive furniture, sun shades, and plants, to create a welcoming ambience.
Kafelaku coffee outdoor table and chair made by Tuwell furniture,this shop locates in Huizhou of Guangdong province of China,there is a Burger king nearby.
This aluminum chair is very light, has strong welding with smooth polishing.which is designed for all-weather use making it a great option for indoor and outdoor settings, This chair features a curved back to keep you comfortable. This lightweight construction allows you to easily move and stack for storing.Different finish color available:vintage and regular solid color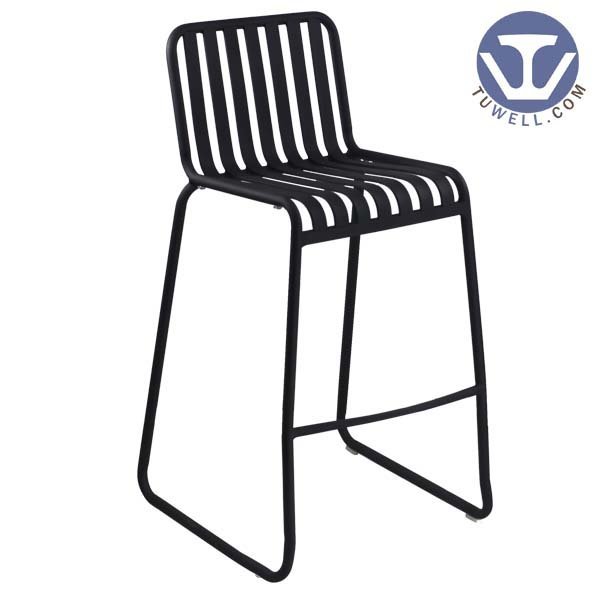 TUWELL established in 2004,has 15,000㎡ production area and More than 100 staff members,is a leading furniture manufacturer in Foshan of China with 14 years producing and design experience, specialized on Vintage and Industrial style metal Furniture.
Tuwell own 800 types of mold of furniture, we invest in strong R & D, scouring the global and working with designers to identify new market trends, 50 new designs could be developed each year involving chair and table for indoor & outdoor.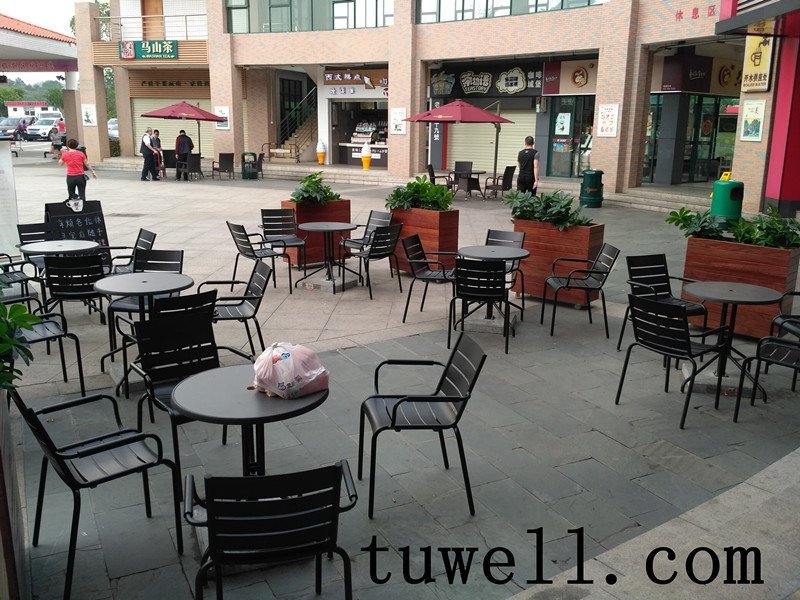 Tuwell hight-quality furniture suit for commercial use,personalized choose for living room and studio,We are confident in running toward the world with our OEM / ODM service with top quality control.