Nearly 100% of your customers love sitting on the barstool while sipping on their drinks. Having a nice indoor area is a huge selling point - don't hesitate spending time and money to make it as awesome as possible! Tuwell furniture is an outdoor and indoor furniture factory.
One of the best ways to attract new customers and passing trade is by having an inviting indoor space that entices people to pull up a seat to take the weight off their feet, and to cool down with a glass of something long and cold. If you're lucky enough to have outdoor pavement space or a terrace area then you really should be making the most of it with attractive furniture, sun shades, and plants, to create a welcoming ambience.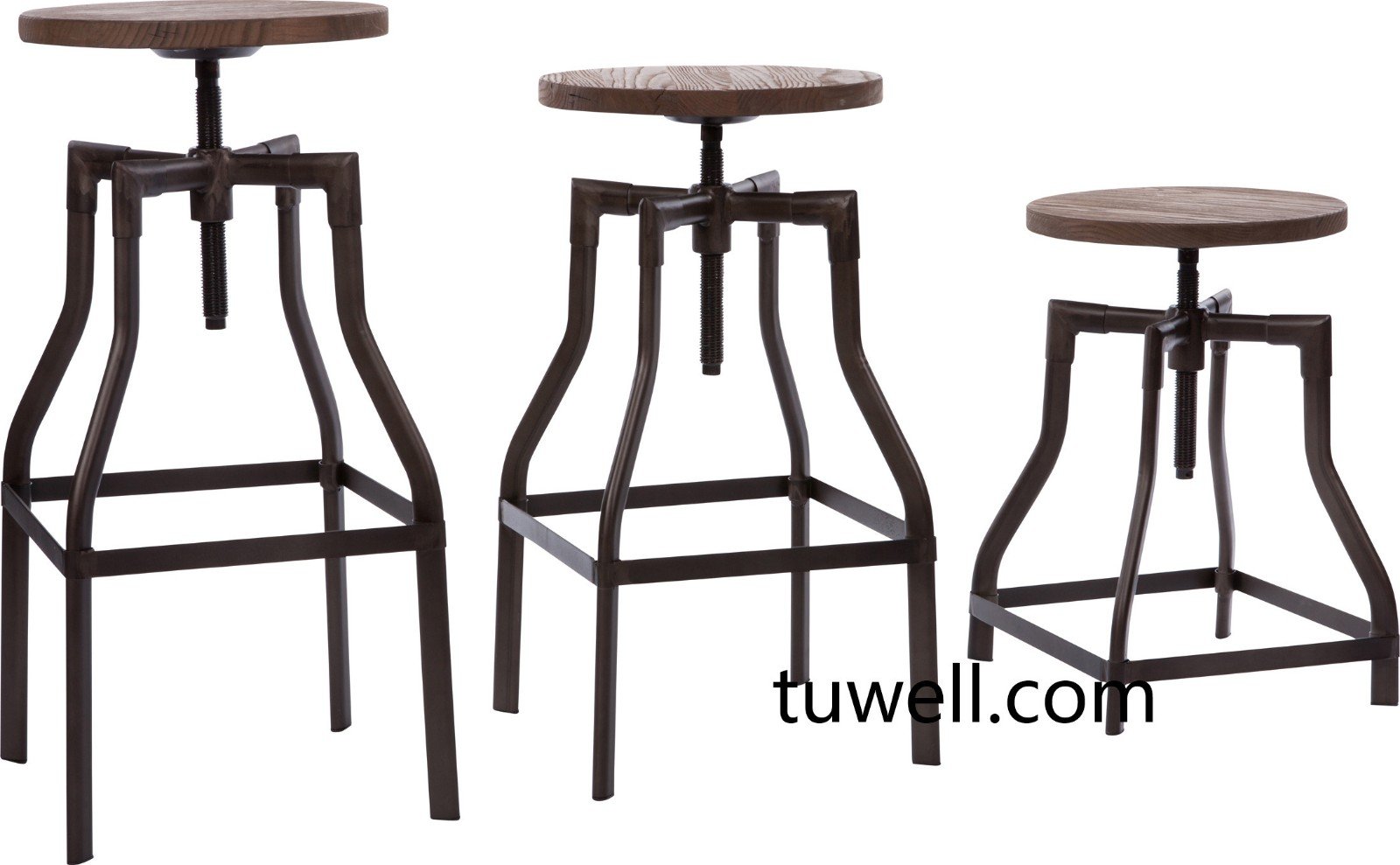 This stool is crafted from steel and solid wood seat, it has a clear powder coat finish. It's one those timeless, versatile pieces that seem to work anywhere. Made with powder-coated steel, this bar stool is available in a huge range of colors that make it suitable for any environment. For a fun look, a combination of these colors can be used in a dining setting. The wood seat is rotatable and the height can be adjusted. It has a strong welding structure, foot rest provide extra stability, and the Long-life plastic foot glide can protect floor.
TUWELL established in 2004, has 15,000㎡ production area and More than 100 staff members, is a leading furniture manufacturer in Foshan of China with 14 years producing and design experience, specialized on Vintage and Industrial style metal Furniture.
Tuwell own 800 types of mold of furniture, we invest in strong R & D, scouring the global and working with designers to identify new market trends, 50 new designs could be developed each year involving chair and table for indoor & outdoor.
Tuwell hight-quality furniture suit for commercial use, personalized choose for living room and studio, We are confident in running toward the world with our OEM / ODM service with top quality control.